Dual Vocational Education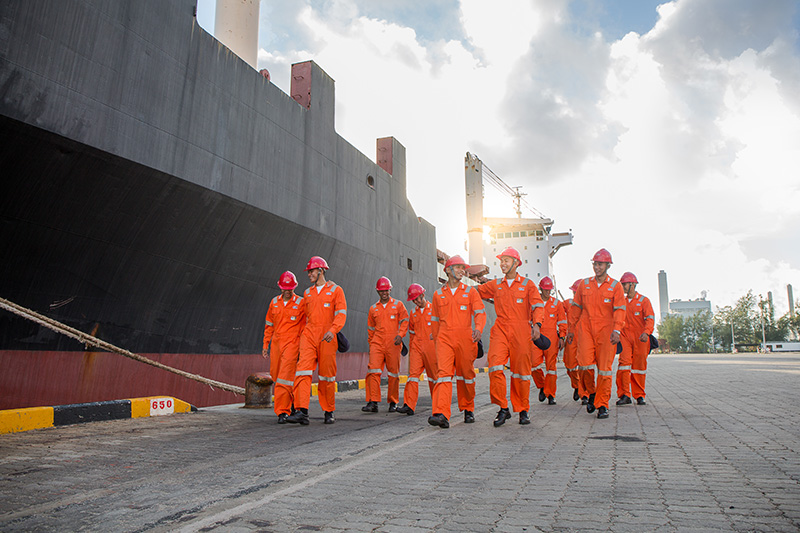 History of SC's Dual Vocational Training Program
In 2004, SC Management Company Limited, in collaboration with Bankhai Technical College, in Rayong province, launched a dual vocational education (DVE) program in mechanics with a major in marine technology at the advanced certificate level. Intended to produce qualified technicians for the country's growing maritime sector, the Group provides scholarships and other support to disadvantaged students. The program is open to holders of certificates in automotive engineering, mechanics, welding, metallurgy, electrical engineering, and electronics who want to further their studies in marine technology.
Qualifications of participants in the Marine Mechanics Program
Motivation for further education
Underprivileged
Holder of vocational certificate (automobile)
Background in factory work, welding, electrical or electronic work
18-22 years of age
Able to swim
Healthy with no serious illness
Pass a marine fitness test
The programs' benefits
During the two-year period of study, the SC Group will be responsible for students' tuition and other expenses, such as educational supplies, uniforms, accommodation, bedding, transportation, and social security fees.
First-year students are provided with an allowance of 110 baht a day. Second-year students who are doing their professional training on tugboats receive 120 baht a day, while those in containers or river containers receive 150 baht a day.
Professional training takes place aboard SC Group vessels. Upon completing their education, graduates are conferred with advanced certificates in marine mechanics (marine technology) by Bankhai Technical College, Rayong province, which is under the supervision of the Office of the Vocational Education Commission, and are subsequently employed by the SC Group for a minimum of 3 years with opportunities to work overseas and at a salary higher than that paid to most land-based workers.